In this technological world, nature is restorative. We teach simple, science-based wellness strategies so you feel energised, recharged, and firing to take on all the challenges at home and at work.
More about us
Work with us
'Working with Michelle has made a big difference to my resilience, creativity, and general wellbeing. Running a business is stressful, especially for a creative! The time I've spent with Outdoorsy has really improved my productivity and focus. Plus, it's FUN!'
Carrie, Carrie Harman Creative
'Our team really enjoyed the Outdoorsy workshop - Michelle was full of energy! We all came away with tons of strategies to fit more of the outdoors in, so important these days when there's so much screen time at work. My staff were inspired and motivated!'
Louise Tanguay, The Sleep Store
'The Outdoorsy Mama group is full of inspiring women. As an Australian moving back over to NZ, this group has been so helpful for planning our family adventures. Such a wealth of knowledge of all things outdoors. Thanks Michelle for creating such an amazing community.'
Deb L.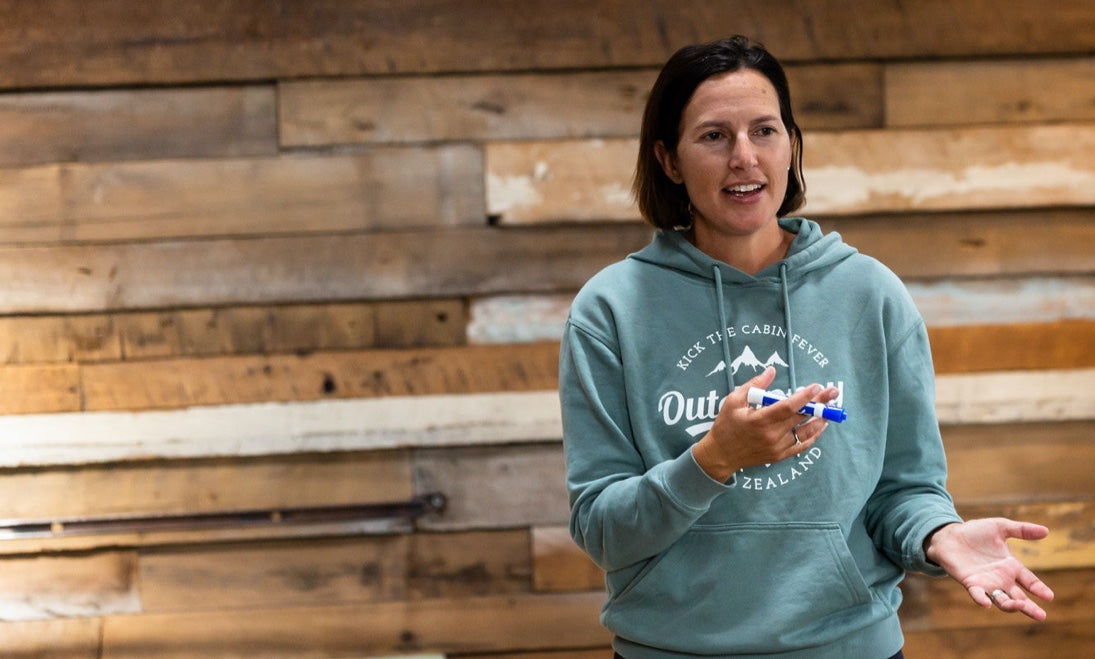 Support staff wellbeing with a corporate workshop
'The future will belong to the nature-smart – those individuals, families, businesses, and political leaders who develop a deeper understanding of the transformative power of the natural world and who balance the virtual with the real. The more high-tech we become, the more nature we need.'
Richard Louv, Children & Nature Network